Car, Boat, RV Storage Space for Rent
Beaver Dam Climate Controlled Warehousing
Cupery & De Young Storage offers public storage space seasonally or year round for cars, trucks, trailers, boats, or RVs.
Seasonal Boat, Car, and RV Storage
Cupery & De Young offers seasonal storage at both our Friesland storage facility  to the public for customers who need space to store their collector car, truck, trailer, boat or RV in the winter.  Space can be rented seasonally or year-round. NOTE: we do not have mini-storage units/individual storage units, but we have parking spaces in our warehouse facilities.
Our 14' x 20' door opening can accommodate some of the larger boats and RVs that require uncommon storage solutions to house them during the cold months.
Heated Storage & Rodent Control
We provide peace of mind for the storage of your property with monthly rodent control service to all of our storage facilities. For the discriminating customer we also provide premium heated storage with humidity control for an additional fee.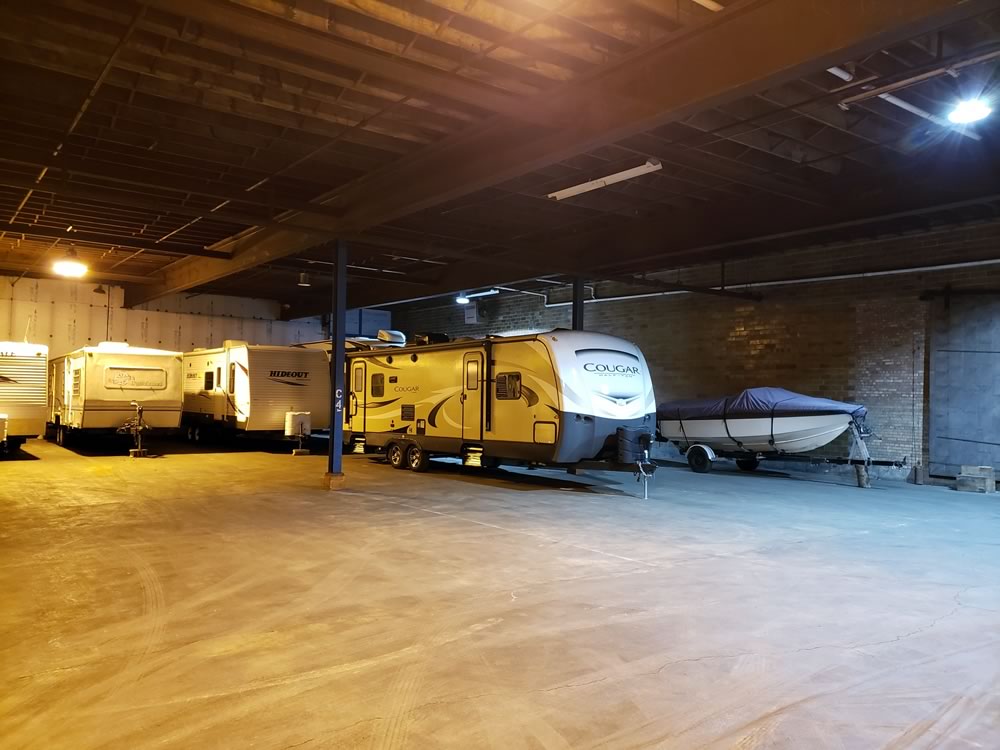 Car, Boat, RV Storage Photos